Top 12 Grammarly Alternatives For Online Grammar Checker 2023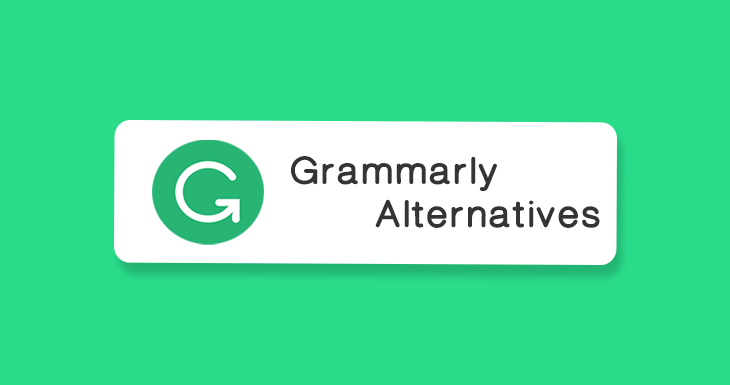 Want to get better at your command of the English language? No worries, tools like Grammarly can help you. Tools like Grammarly are there to make our writing in English stronger. Whether you are writing an email, writing a blog, or a news article, the tool Grammarly can help you to do a great job. There are many tools present online that can help you write better. Grammarly is one that you might be familiar with, but you can also explore other tools to decide which tool suits you the best. Here we are sharing some best Grammarly Alternatives for Online Grammar Checkers.
Best 12 Paid and Free Grammarly Alternatives in 2023
Here are a few Grammarly Alternatives or editing tools that will polish your writing into a work of art.
Ginger Software –
This AI-powered writing assistant Ginger will edit your documents, enhance your writing, and foster your creativity. You can select between British and American English. It works with Chrome, Safari, and other browsers as well as macOS, Windows, iOS, and Android. Although certain important features are only available in the premium bundle, the basics are free to use. Ginger Software is the best Grammarly Alternative.
Pricing for premium bundles :
· 2 years Billed as one payment of $55.65, $2.33/ month
· Annual Billed as one payment of $35.86, $2.99/ month
· Quarterly Billed as one payment of $12.24, $4.08/per month
Ginger Software Pros
· It is accessible on all of your mobile devices, desktop computers, browsers, and online.
Ginger Software Cons
· The Premium plan offers most of the features thus forcing you to opt for the paid version. In the free plan, Unlimited Grammar Checker is not available.
Grammar Checker by SmallSeoTools –
This online grammar checker makes sure there are no errors in your writing. It includes numerous tools for proofreading, including Word Counter, Translate, Paraphrasing, and others. It is open for immediate usage and requires no registration. With a large library of written words, synonyms, alternative terms, and international standard grammatical norms, it is a cutting-edge web tool and one of the best free Grammarly alternatives.
Pricing: There are 2 versions available – Check Grammar & Deep Grammar Check
· In Check Grammar version allows you to check up to 5000 words
· In Deep Grammar Check will take you to the Grammarly Platform.
For exact pricing details, we suggest you look at their site directly or contact the Grammar checker team.
ProWritingAid – 
ProWritingAid has many similar features to that Grammarly. The free version of ProWritingAid will provide you with a few style ideas in addition to checking your grammar and spelling. It includes various helpful proofreading tools that go above and beyond a basic spell checker, and it is speedy and accurate. ProWritingAid is almost directly comparable to Grammarly's premium edition.
Alliteration analysis and dialogue tag checking are only two of the unique reports offered by ProWritingAid that Grammarly does not. These are only run on the first 500 words of your work in the free version.
It features some integrations that Grammarly lacks, such as Scrivener, as well as browser extensions for Firefox, Safari, and Edge.
Additional grammar-checking tools are included in this well-liked Grammarly Alternatives for fiction genre writers. For instance, you can check a lot of files at once, like your novel. Additionally, it looks for overused adverbs, adjectives, and vague or clichéd terms.
ProWritingAid Pricing –
· Monthly billing – $13.60
· Yearly billing – $53.74
· Lifetime payment – Premium – $271.40
ProWritingAid Pros
· It works in Microsoft Word, Open Office, Google Docs, Scrivener, and Google Chrome.
ProWritingAid Cons
· Even under the Premium plan, no Plagiarism Checker was added. You must choose the Premium Plus plan, which includes 50 annual checks for plagiarism.
WhiteSmoke
It is an all-in-one English writing tool that helps with grammar, spelling, punctuation, and style checks.
Their Natural Language Processing (NLP) technology goes beyond grammatical and typographical corrections by improving our users' writing style, tone, and clarity.
WhiteSmoke can translate and supports roughly 55 different languages across the globe. This exemplifies how linguists on the WhiteSmoke team continuously strive to enhance the content and translation quality.
The majority of online browsers, including Google Chrome, Safari, and Firefox, are supported by this program. It is also compatible with specific writing programs including Microsoft Word, Google Docs, and Microsoft Office.
WhiteSmoke Pricing
· Web – $59.95 ($5/mo)
· Premium – $79.95 ($6.66/mo)
· Business – $137.95 ($11.50/mo)
WhiteSmoke Pros
· There is a desktop premium option that comes with both WS desktop, the top English correction program on the market, and WS web, their web-based solution.
WhiteSmoke Cons
· WhiteSmoke's primary flaw is that there is no free plan with 500 credits per month for checking for plagiarism.
QuillBot –
Quillbot is a paraphrasing tool that improves wording and enables millions of writers to rewrite sentences. Additionally, it provides seven writing options catered to various writing genres. professional, informal, and semi-casual, for instance. QuillBot is the best Grammarly Alternative tool for paraphrasing and rewriting sentences.
To assist authors in producing better material, Rohan Gupta built the software in 2017 while residing in Chicago. Using word analysis, this program precisely rearranges your phrases such that they are more interesting to read.
 QuillBot Pricing
 · Monthly ($7.95/month)
·  Semi-Annual (USD 4.99 per month $29.95 billed every 6 months)
·  Annual (USD 3.33 per month $39.95 billed every 12 months)
QuillBot Pros
·  API Access
QuillBot Cons
· Only the Premium Plan offers Google Chrome, Google Docs, and Microsoft Word extensions.
OnlineCorrection
It is a simple, easy-to-use tool made to identify common grammatical and spelling issues. Like in the past, you must either type directly or copy and paste the material you want to review.
OnlineCorrection Features
· Text rewriting for languages other than English, such as German, French, Spanish, Portuguese, Polish, Italian, and Russian
OnlineCorrection Pros
· Simple User Interface Free of Charge
OnlineCorrection Cons
· There is no browser extension which kind of makes it painful to use unless you bookmark it to your browser for quick surfing but that still doesn't ease the process of writing & reviewing.
8) Reverso
Reverso is most recognized for its translations, which cover 14 different languages. Once a sentence has been translated, the tool will provide context-relevant examples and synonym suggestions. An online program called Reverso also has a grammar and spelling checker. The most widely used languages include French, Chinese, English, German, Italian, Japanese, Portuguese, Russian, Spanish, and many more. Their online translator is powered by AI technology.
Reverso Pro
· Free platform with improved accuracy neural machine translation (NMT) technology
·  Available on iOS and Android
· iOS voice translator
Reverso Cons
· Reverso might not be a Grammarly substitute for individuals who are expressly looking for a grammar checker as the tool's major strength is translations.
LanguageTool
LanguageTool has an easy-to-use user interface and is therefore simple.
Grammar, style, and spelling checkers are available in LanguageTool, a proofreading program.
A desktop version of LanguageTool is available for offline usage, and it also offers plugins for Firefox, Chrome, Google Docs, Microsoft Word, and LibreOffice.
Open-Source software that provides a free service to automatically proofread the text was created by a group of software developers with the assistance of language enthusiasts.
LanguageTool Pricing
· For Beginners – 0
· For Individual Users – $1.13 / month & $13.59 / year
· For Teams – $2.15 / month and $25.82 / year (2 Users x $12.91 / year)
LanguageTool Pros
· Available for offline use on desktop
· API Access
LanguageTool Cons
· No plagiarism detection tool available
Sentence Checkup –
Sentence Checkup is a sophisticated free online sentence checker that makes your documents error-free while also enhancing your writing style. Free online sentence checker Sentence Checkup mostly fixes run-on phrases, fragments, and sentence structure. The comprehensive grammar checker Sentence Checkup provides much more than just simple grammatical correction. This is the best Grammarly Alternative in 2023.
Sentence Checkup Pros
 · simple and cost-free
·  a web-based utility that eliminates the need for pointless downloads and installations
Sentence Checkup Cons
· No browser add-on extension
Outwrite
Outwrite generally concentrates on identifying style, readability, and structural issues. An AI-powered application called Outwrite combines sophisticated syntax, spelling, and rephrasing to raise the caliber of your writing.
Outwrite is a free online tool that may be used to rework sentences, build vocabulary, and increase word count.
Outwrite was formerly known as GradeProof. This is a proofreader that offers advice on how to improve the clarity and fluidity of your writing. Outwrite was launched in 2015 by Craig Sketchley and Nick Hough, and as of this writing, it has more than one million global subscribers.
Outwrite Pricing –
· Essential – Free
· Pro – US$ 24.95 /month
· Teams – US$ 14.95 /user/month
Outwrite Pros
· The grammar of both French and English can be checked.
Outwrite Cons
· There isn't a desktop application for this program.
AutoCrit –
One of the most used programs for creative writing such as novels is AutoCrit. This is so because AutoCrit can help you get ideas from other writers and editors. It gives you the professional knowledge you need to advance as a writer.
It offers over 20 various suggestions on how to polish your book, from awkward dialogue choices to clichés you might want to get rid of.
AutoCrit Pricing –
· Free Forever – $ 0 per month
· AutoCrit Pro – $ 30 per month
· Annual Professional – $ 297 per year
AutoCrit Pros
· It is a free online editor.
AutoCrit Cons
· Not useful to identify passive voice misuse.
Slick Write:
You can find the passages in your text that have the least variety using their Vocabulary Variety screen. No matter if you're a blogger, novelist, SEO expert, or student, Slick Write can help you improve your writing.
Slick Write is a Chrome and Firefox plugin that is accessible online, but it cannot be downloaded to your computer for offline use. It is a capable tool that is free and has useful capabilities to examine your work for flaws and grammar issues.
Slick Write Pros
 · It is an entirely cost-free platform. And with a tonne of features, it might be the greatest Grammarly Alternative that is free.
Slick Write Cons
·  Even though it is a free application with many functions, I did not find the grammar checker to be particularly user-friendly.