Top 10 Mixhubb Alternatives for Hosting Online Webinars in 2022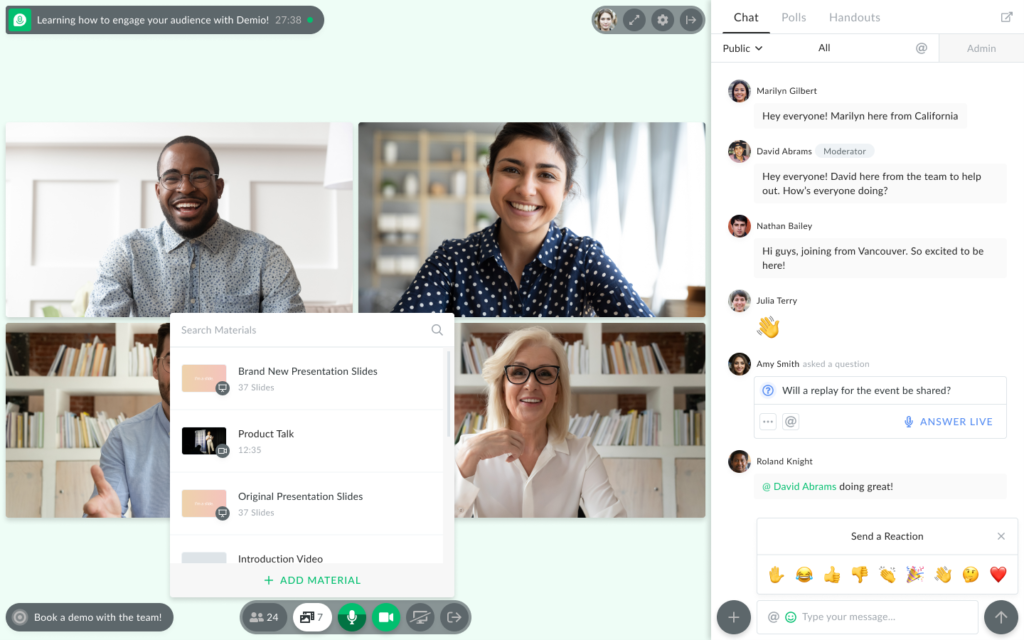 Webinar Hosting Services are gradually becoming the favorite choice for business purposes as well as events. Because of the variety of features offered by these services, Webinars have become the best way the creation of brand awareness and run promotional campaigns.
This blog is all about finding Mixhubb Alternatives for the hosting of online webinar sessions. We'll explore the salient features of these services which will help you in finding your best choice for the event.
What Is A Webinar Platform
Webinars are all about hosting video sessions over the internet. For this, we need a webinar service provider or a platform that offers features to support our webinar. The main objective behind hosting these sessions is the interaction with the audience.
Webinar platforms are loaded with excellent features for audience engagement. These features include real-time feedback during the live session, getting personally connected with the audience with chat rooms, handouts, live polling, and much more.
Finding Best Alternatives For Mixhubb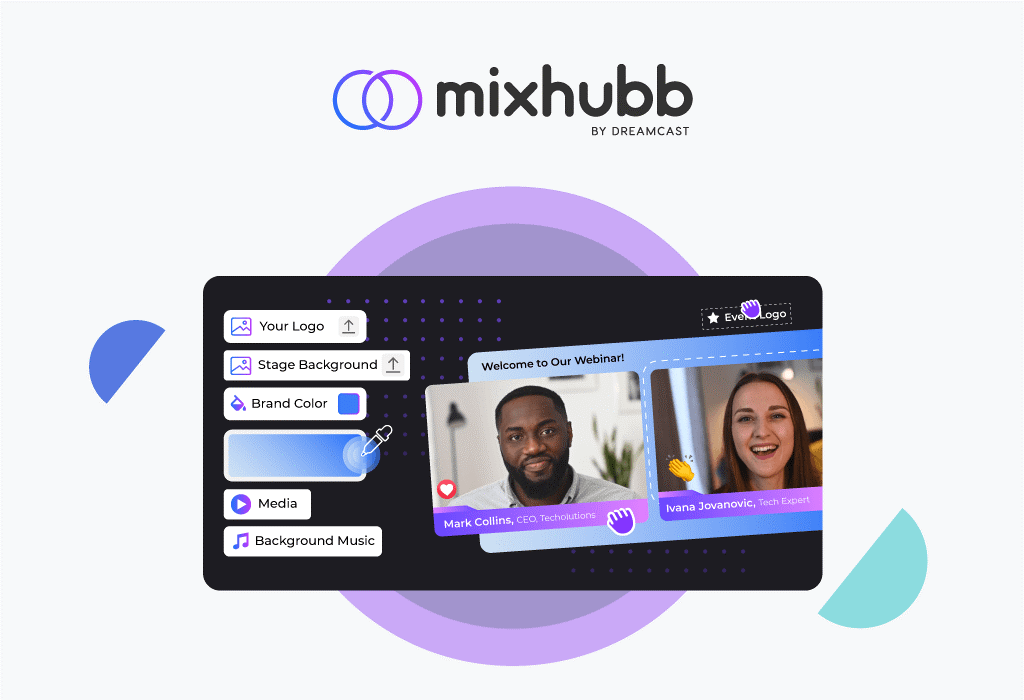 Below is the list of salient features of different Webinar Platforms whose motto is to catch the audience's attention –
BigMarker
Bigmarker is basically a browser-based platform that has the capacity of hosting a large number of attendees. It comes up with limitless speakers on the platform which is very crucial for the event having multiple event presenters.
Features
It is a browser-based service so no installation of any app or software is required. In addition to this, the integration of any type of video player into your presentation is feasible here.
It is one of the best ways to broadcast your event on leading social media platforms such as Facebook, Youtube, etc.
It can be the perfect choice for the hosting of annual summits and conferences with an attendee capacity of 10000.
WebinarJam
This type of Online Webinar Platform is suitable for marketing and selling purposes. With its calls to action feature, viewers are able to buy the product during the live presentation. Features of this platform are –
Features
Very simple and effective interface. In fact, you can easily set up your webinar within 60 seconds of login into the platform.
It supports functioning on almost every web browser and optimizes the latest technologies to enhance audience interaction.
The video session is recordable for viewing afterward when the session is over.
Hopin
Hopin is well known as an all-in-one event platform that can easily host up to 100,000 attendees. It focuses on the creation of special bonds between the individuals involved in the live session.
Features
It comes up with a real-time chat feature which is very crucial for communication purposes.
In addition to this, it has a lead retrieval feature along with conducting surveys for getting valuable feedback and information.
This platform is famous for hosting virtual meetings and online video conferences.
On 24
This particular platform is famous among medium enterprises. Additionally, it is very easy to create and scale ongoing webinar sessions with this platform. These platforms can make your content live for a long time just in the case of live webinar sessions.
Features
It is super easy to create a professional webinar to host for your live audience. In addition to this, it comes up with the integration with the salesforce.
You can also get real-time analytics for further making modifications before hosting your next event.
Its immersive features include lobby music, customizable landing pages, and much more. All these are highly engaging for the audience.
Zuddl
Zuddl is one of the most popular live webinar platforms among the audience. In addition to this, this platform is well known for its unique way of treating its audience with personalization in widgets, buttons, hotspots, and many other features.
Features
Zuddl comes up with an option for email ticketing as well as customizing your landing pages. This type of Webinar Hosting Service is enhancing the theme of your event and eventually taking the audience count to next level.
It has an application for different mobile devices which makes it very convenient for the audience to join on the go.
Airmeet
Airmeet is well known for its cloud-based service which offers an unlimited number of multisession seminars and conferences. Similarly, it is a browser-based platform so no downloading is required for the platform.
Features
It has the feature of a social lounge for the audience. All you have to do is join the table and meet random people for making new connections.
This platform also auto-scales your event as the number of attendees for your live event increases. In addition to this, it is capable of supporting up to 1M connections at a time.
Hubilo
The basic design of the Hubilo is for hybrid and virtual event purposes. However, this platform is the best use case for hosting live webinar sessions. This platform is one of the most popular choices for businesses looking to create brand awareness.
Features
It is very easy to integrate with the social media platforms like Facebook, Instagram, LinkedIn, etc.
It also supports real-time chat options, monetization of video options, conducting surveys, hosting annual meetings, and much more.
EasyWebinar
It is one of the best services in the market for hosting marketing or promotional campaigns through webinars. This platform comes up with HD Video, live and evergreen webinars, etc. for catching the attention of the audience in the best possible way.
Features
It works as a real selling machine for the event presenters with its dynamic analytics reports and valuable insights.
In addition to this, it involves multiple presenters, live chat rooms, screen-sharing options, and much more.
Final Thoughts
The service you choose for your live webinar session should consist of all the basic features as well as requirements for enhancing audience engagement. Additionally, it is the type of event requirement, target audience, and objectives of the session that are responsible for choosing a particular online webinar platform.