StreamWorks Alternative: Top 5 Alternatives for Live Streaming in UAE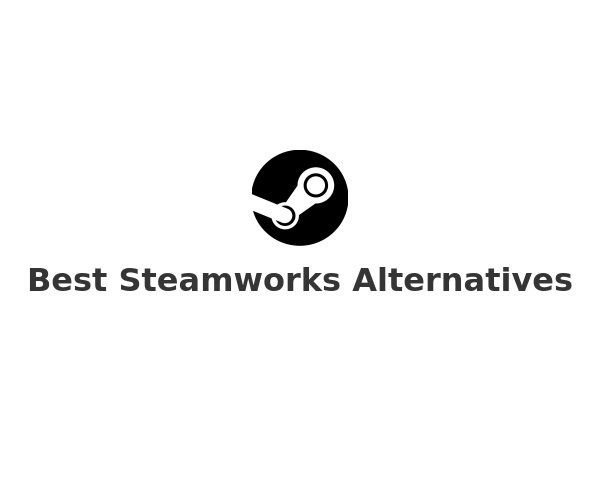 Live streaming is one of the most influential ways of reaching out to wider audiences. Not specifically you need to stick to any geographical location where there is a live streaming services provider available in the market of UAE. In this article, we are sharing the Top 5 StreamWorks Alternative for Live Streaming in UAE.
Live streaming is not a new concept but the rise of its popularity is surpassing every segment and the need for it for the business is huge. And why? The reason behind it is simple yet effective, as people are fond of watching live streams. So, what's the best way to reach out to them? As a brand or business, it's a great opportunity to grab the attention of your targeted audience by just hitting the like button of social sites that offer live streaming features.
In general businesses do a live stream of their on-ground event to connect with their online audience and to make them feel connected. But streamlining live an in-person event is not easy and needs a professional team and advanced technology support. There we need live streaming services. 'Stream Works' is considered the best live streaming services provider in UAE. But no one talks about their alternatives. So here we are, this blog is concluded with;
Top 5 StreamWorks Alternatives for Live Streaming in UAE
First, start with StreamWorks itself and then explore all others so that you can be able to compare yourself and choose the best one which satisfies your needs and requirements.
StreamWorks
StreamWorks, focus on delivering corporate-based video streaming solutions like;
Event Streaming
Webcasts & Webinars
Virtual Meetings & Events
Video Production & Editing
Consulting
eSports
It claims itself as an event solution company that offers live streaming services for both small and large-scale corporations and businesses. It is generally a UAE-based organization but offers its solution across the globe. Now let's check out Stream Works alternatives;
Dreamcast
Dreamcast is one of the finest event technology companies in the UAE and offers its services across the globe. Dreamcast offers services in the segment;
Live Streaming
Webinars
Hybrid Events
Virtual Events
Dreamcast not just makes your event live stream but also adds event tech solutions to your event. It is the perfect one-roof solution provider across the boundaries of UAE and the features range from end-to-end customization of the live streaming interface to making the dynamics of your hybrid event wonderful. In a visually rich environment, you leverage its services for your business and can avoid going to multiple service providers for all different needs. As it provides everything that any event needs, it can be crucial for your business to find this alternative. Some of its top features for live streaming include;
Worldwide Content Reach
Live Real-Time Audience Interaction
Multi-Bitrate IP Encoding System
Secure High Definition Work System
Integrated 4G Solutions
Customization
Format
Unlimited Streaming With Seamless Integration
Budget-Friendly Solutions
Parallel Multiple Platform Streaming
Real-Time Archiving
Live Analytics
Now going forward the next one is.
GTECH
This is another top-notch live-streaming service provider within the boundary of the UAE. They worked with multiple organizations including non-profits and businesses for streaming their events in a seamless way. With the professionally equipped team and technology, they have the right experience in streaming your event over multiple social sites. GTECH is known for its high-quality webcast streaming services for an engaging audience. But besides the live stream, there are no other services it offers making it a tough decision for anyone to leverage its services. Some of its services are;
Streaming Solutions
Registration Systems
Event Promotion
There are others like website development, design and branding which might be helpful for your brand.
Web Stream Works
WebStreamWorks is an excellent company that offers broadcasting of the event in real-time as well as offer white-labelling to the interface of your live stream. Here they have both options like SAAS plans where you can live stream using their software while the other is Managed Services option. That will help you with the proper planning and execution of a dedicated team of experts. Some of its to offerings are;
Webcasting
Event Production
Video Conferencing
Voting Pads on Hire
3D Virtual Platform
Video Production
Managed Webinars
Web Portal Creation
Multilingual Webcasts
Medical Transcription
HYBRID Events
Webcast Receiving
Dreambox
Dreambox is a video production company that offers live streaming services and other offerings related to video content such as.
Live Streaming
Event Photography
Event Videography
Video Production
Portrait Photography
The live streaming to video content creation is for marketing and branding purposes of the brands and businesses. Additionally, this company has professional videographers for multi areas of the photoshoot and live streaming of large and big scale events in an array of industries like hospitality, restaurants, schools, retail brands, education, real estate, banking, and others.
Final Words
These are some of the professional live streaming service providers. But before choosing any it is important to rely on the fact that what they are offering matches what we require. Another thing is the level of experience and expertise in live streaming services they do have while keeping in mind the importance of end-to-end customization of the interface to make your brand stand out of the crowd. Hope this blog helps you and that you find the best live-streaming service provider for your next live-streaming event. Best of luck in advance.