Top 10 Mobaxterm Alternatives And Competitors In 2023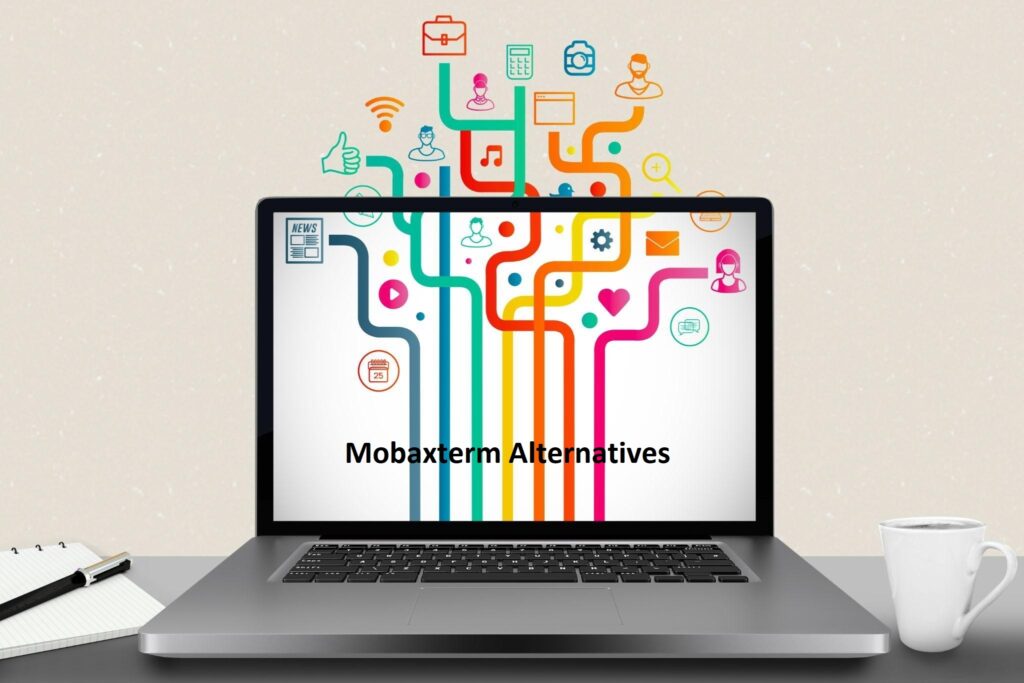 MobaXterm is the toolkit for remote computing. Single Windows application offers many features tailored for programmers, webmasters, IT administrators, and just about anyone who needs to do their remote jobs more easily. In the networking world, it is used to connect multiple routers, switches, and firewalls. There are many software components that can provide this (Putty, Kitty, Cisco Network Assistant, etc.). Portable software is often a plus for network technicians who use multiple devices and share saved sessions and custom settings across devices. It's an advantage and a time saver for others as well. In this article, we are sharing some best Mobaxterm Alternatives And Competitors.
Remote Desktop:
Remote desktop software, also known as remote access software, allows users to seamlessly connect and interact with computers in different locations over an internal network or the Internet. The remote desktop software allows the user to view and control the connected PC or laptop as if it were right in front. Remote access solutions are useful for collaboration, technical support, and demonstrations.
The main difference between remote desktop and screen sharing software is that screen sharing allows a user to literally share their screen for a presentation or web conference. Remote desktop software, on the other hand, provides all the functionality for real remote use. This is useful when calling technical support or using your computer away from the office.
Top 10 Mobaxterm Alternatives
Cygwin
Get the feel of Linux on Windows. Cygwin is a large collection of GNU and open-source tools that provide functionality similar to Linux distributions on Windows. A DLL (cygwin1.dll) that provides extensive POSIX API functionality. Cygwin is not the way to run native Linux apps on Windows. If you want your application to run on Windows, you will need to rebuild your application from the source. You can't magically make native Windows apps aware of UNIX® features like signals and PTYs. Again, if you want to use Cygwin features, you'll need to build
your app from the source. Cygwin DLLs now work on all recently commercially released x86_64 versions of Windows since Windows Vista. Use the setup program to perform a new installation or update an existing installation. Note that the Cygwin DLL version is not useful as a general version number for the Cygwin distribution, as individual packages within the distribution are updated separately from the DLL. Cygwin is the best Mobaxterm Alternatives.
SecureCRT
SecureCRT clients for Windows, Mac, and Linux provide computer professionals with solid terminal emulation, advanced session management, and a variety of ways to save time and streamline repetitive tasks to boost productivity. It provides remote access, file transfer, and data tunneling for everyone in your organization.
Whether you want to replace Telnet or Terminal, or need a more powerful and secure remote access tool, SecureCRT is an application you can use all day long. With strong SSH security, extensive session management, and advanced scripting, SecureCRT can help you increase your productivity many times over.
Highlight individual words, phrases, or substrings in the session window to identify errors in log files or streaming output and highlight prompts. Regular expressions are also supported, making it easy to highlight strings such as IP addresses. Keyword display attributes (bold, reverse, colored) can be combined. SecureCRT is another best Mobaxterm Alternatives.
PuTTY
PuTTY is a free implementation of SSH and Telnet and xterm terminal emulators for Windows and Unix platforms. PuTTY is a client program for the network protocols SSH, Telnet, Rlogin, and SUPDUP. All of these protocols are used to run remote sessions on your computer over the network. PuTTY implements the client's end of this session. That is the end at which the session is displayed, not the end at which it runs. Very simply, you run PuTTY on your Windows machine and tell it to connect to your (say) Unix machine.
PuTTY will open a window. Then anything you type into that window is sent directly to the Unix machine, and anything returned from the Unix machine is displayed in the window. This allows you to work on your Unix machine as if you were sitting at the console, even though you were actually sitting somewhere else. All PuTTY settings can be saved in named session profiles. You can also change the default settings used for new sessions.
Muon SSH Terminal
A simple and fun way to interact with remote servers over SSH. It features an improved SFTP file browser, SSH terminal emulator, remote resource/process manager, server disk space analyzer, remote text editor, huge remote log viewer, and many other useful tools that make working with remote servers easier. Muon offers functionality similar to a web-based control panel but it does not need to be installed on your server as it works over SSH from your local computer, and works on Linux and Windows.
Muon has been tested on several Linux and UNIX servers including Ubuntu Server, CentOS, RHEL, OpenSUSE, FreeBSD, OpenBSD, NetBSD, and HP-UX. This application primarily aims at web/backend developers who often deploy/debug code on remote servers and don't particularly like complex terminal-based commands. It is also useful for system administrators who manually manage a large number of remote servers.
Mac Terminal
When connecting to multiple servers, the unique background color and window title displayed in the profile makes it easy to identify the correct terminal window. Use the terminal's built-in profile or create your own custom profile. Add highlights and bookmarks as you work, and use them to quickly navigate through large amounts of output in your terminal window. Use the inspector to view and manage active processes and change window titles and background colors. Use profiles to customize terminal window colors, fonts, cursor styles, backgrounds, and other elements. A profile is a collection of terminal window style and behavior settings. The
terminal comes with a number of predefined profiles, but you can also create your own custom profiles. Change settings for terminal type (termininfo), input, prompt behavior, and international encoding. Change settings for function keys, option keys, and alternate displays.
iTerm2
iTerm2 is the successor to Terminal and the successor to iTerm. Works on Macs running macOS
10.14 or later. iTerm2 brings the terminal into the modern age with features you never knew existed. iTerm2 consists of various features. Every possible request of terminal users was anticipated and resolved. And those are the main attractions! Split the tab into multiple panes, each showing a different session. You can slice vertically or horizontally and create as many slices in any arrangement as you can think of.
Register a hotkey to bring iTerm2 to the foreground while using another application. Terminals are always just keystrokes. You can choose to open special windows with hotkeys or not. So you always have a terminal at hand. iTerm2 has a robust on-page search feature. All matches are immediately highlighted.